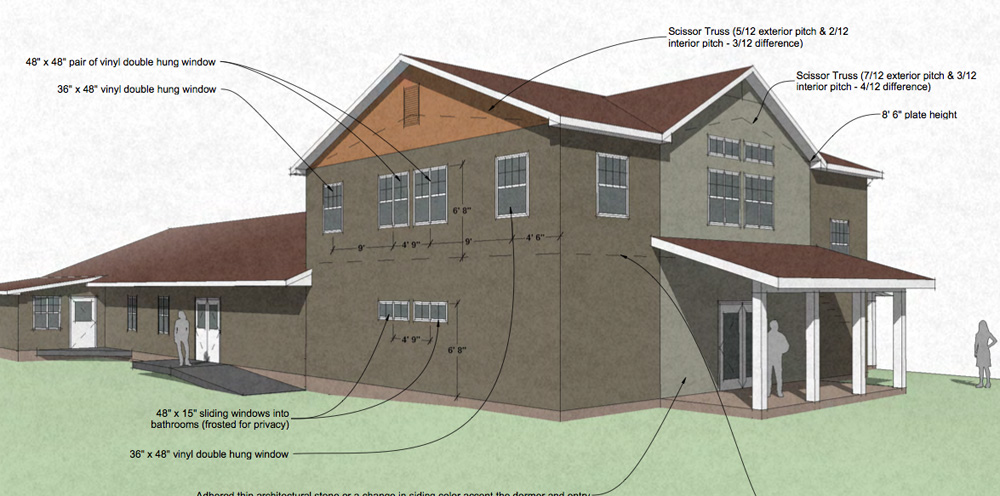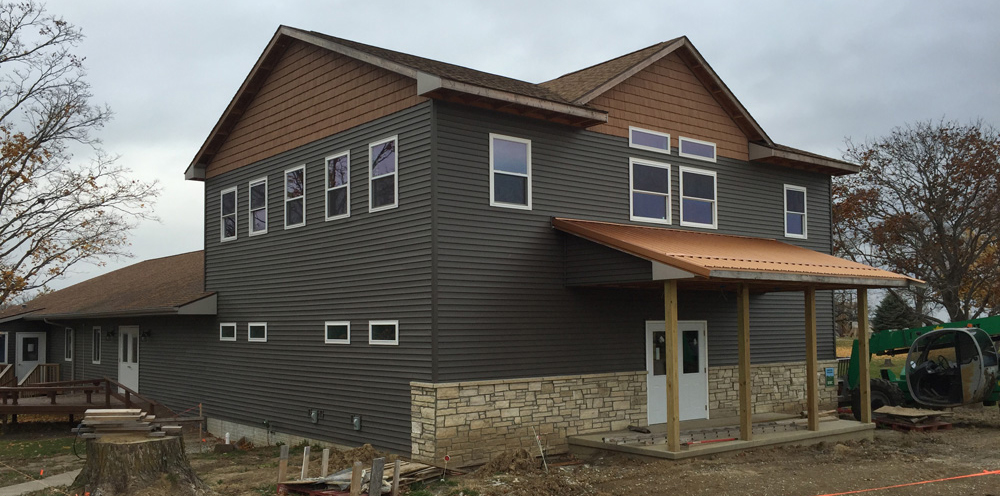 We broke ground on a 3 level – 3840 sq.ft. addition to the Newton Building in the spring. This expansion will allow us to serve retreat groups both large and small more thoughtfully and we believe is transition space to bridge the gap between this project and further expansion on campus over the next 10 years. Once completed, this will improve our program by increasing dining hall seating by almost double, worship space capacity from 280 to 380, and the addition of 2 dormitory rooms with 33+ beds (with bathrooms and showers, of course). This will offer smaller groups a lodge style space to eat, sleep, and worship all in one building. Large groups will love more dining space, bigger worship space, and more places to sleep.
Through prayer, this undertaking is part of a strategic plan our Board of Directors is implementing to grow the camp into a true year-round camping and retreat facility. The long-term goal is to have ministry going on here every non-holiday weekend of the year and to get to the point where we can eventually serve multiple groups simultaneously.
If we contracted this building, the cost could easily exceed $400,000. We will complete this addition with 95% volunteer labor and come in closer to $180,000. We have already spent $90,000 since breaking ground in April of 2015. We need another $90,000 to finish. We are currently in a push to raise $125,000 by the end of 2016 to keep the momentum going on future growth of EIBC.
---
Slideshow of our building progress since breaking ground in April of 2015
Newton Building $27,585 (Goal $125,000 goal by December 1, 2016)
22%
We met our goal of $20,000 by November 2015, now we are continuing the momentum to reach $125,000!
100%