General Info
---
40 Fun Filled Acres • Housing for 250 Guests

Several different options

Group Meeting Spaces

Cozy spaces for small group meetings. Board room space for business meetings. Large group meeting spaces for worship or other events.

6 RV Full Hook Ups

This space allows for sewer, water and electric hook ups.

16 RV Hook Ups

This space allows water and electric hook ups.

Home-style Meals

Let us do the cooking for you!
Camp Activities:
Indoor: Basketball in the Barn, Dodge Ball, OctaBall, Steal the Bacon, Carpet Ball, Table Games, Board Games, and Crafts (upon request). Outdoor: Disc Golf, Miniature Golf, Basketball, OctaBall, Soccer, Plunger Ball, Volleyball, Playground Equipment, Fishing, Boats, Swimming (June through August), Campfire and Paintball (upon request), and Ice Blocking (must have at least a weeks notice).
Rental Details
---
Retreat Rate (per person):
$24 – 1 night lodging (groups under 50 people)
Ages 3 and under: no charge
Meals:
$7.00 – breakfast
$7.00 – lunch
$8.00 – supper
$19 – 1 night lodging (groups of 50 or more)
Ages 3 and under: no charge
Meals:
$7.00 – breakfast
$7.00 – lunch
$7.00 – supper
There is a $10 day fee per person for guests visiting East Iowa Bible Camp buy not staying overnight.
One Day Use Fee:
$400 Minimum with No Lodging or Meals Provided by EIBC
Kitchen use:
If your group is providing your own meals you have two options.
No Cost – With this option your group may not use the stove, ovens or camp utensils. You may use the microwave or bring crock-pots to use. You will need to bring your own disposable plates, cups and silverware. Groups providing their own meals will also be responsible for cleaning up the kitchen and dining hall after each meal. 
$75/meal Kitchen Fee – With this option your group may use all of our kitchen facilities and equipment including ovens, walk-in cooler and freezer, cookware, tableware, and dish-room.   All members of your party who wish to use the kitchen facilities must be trained in the use of all equipment, and the maintenance of health code regulations. Your group will be responsible to maintain all health code regulations. Usage of ovens and dishwasher/ sanitizer will be limited to guests 16 years of age or older. 
1 week before your arrival date please let us know:
what meals you will be having with us
how many will be partaking
if anyone has any dietary restrictions
Snacks:
We have candy bars and soda available in the dinning hall. It is a small Pepsi cooler in which we keep various items. Each item is $1.25. This is on the honor system. We do ask that money is put in the small white container on top of the cooler before taking the item. Please notify us of any special snack requests one week in advance. Also you can bring your own!
How to Make a Reservation: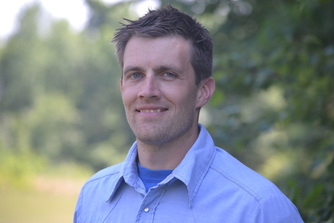 Andy Gross
Phone: 319-655-7693
Contact Andy Gross! At this time he will need to know: desired dates, approximate attendance expected, and if your speaker needs separate overnight accommodations. Once you have agreed upon dates, rates, and lodging, you will be penciled in our calendar and sent a contract. You have one month to return the signed contract and deposit (which will be deducted from the final bill). Once they have been received, your dates are guaranteed and Andy Gross, Executive Director, will become your contact for any questions or concerns you may have.
Check-In & Check-Out:
Your lodging and meeting space will both be available by 4pm the day your contract begins. Your lodging rooms should be vacated by 1pm and meeting space by 3pm the day your contract ends. You are welcome to stay on the grounds until 4pm. If this creates a problem, please let us know in advance as we will always be flexible when possible. Charges may apply if arriving early or staying late. Upon departure, please make sure all trash is in trash cans and lights are turned off. You will need to bring sheets, blankets or sleeping bag, pillow, bath towels, and laundry bag. Depending on your interests and the season you may want to bring a modest swim suit, outdoor and indoor shoes, and or boots.
Billing:
You will receive a bill, with the deposit deducted, during your stay. No taxes will be added to the rates you have been given. The only fees added would be for damaged property. Payment is due within one week (if possible) but preferred upon departure. Groups receive one bill and should collect payment from all attendees and pay East Iowa Bible Camp one lump sum if possible.
Discounts:
Pastors pay half price for lodging and meals for their immediate family (spouse and dependent children). A 10% discount on lodging is offered Monday Night -Thursday Night any time except Mid May-Mid August.
Additional Information
---
Internet and TVs:
Wireless internet is available in the Cox Building, Newton Building and Founders Hall. There is no charge but a password needed (upon request). We can provide a TV/DVD player in meeting rooms if needed.
Alcohol & Tobacco Use:
Alcohol is not allowed on the grounds in any form (wine included). Smoking must only be done outside and away from buildings. Please dispose of in containers.
Pets:
Pets must be leashed at all times and picked up after. They may not enter any buildings (including cabins) even if they are being carried.
Barn:
Our barn is a great indoor space that can be use for many activities: Basketball, Dodge Ball, OctaBall, Steal the Bacon, Carpet Ball, Table Games, Board Games and Campfire with candles (upon request). *There is no Heat or A/C in this building.
Pond:
Our pond is perfect for relaxing with family and friends. Canoes and paddle boats are available from spring to fall and are perfect for fishing (no license needed). The pond is available from Memorial Day to Labor Day. Anyone under 18 must be accompanied by an adult. Life jackets MUST be worn and are provided at the boat house.